Our response to Covid-19 physical distancing restrictions:
The Smile Fairy has been missing all your smiles!  After you watch any or all of these 4 videos of the Smile Fairy reading her favorite books, and you live in Owatonna, MN, private message Let's Smile, Inc.'s Facebook page https://www.facebook.com/LetsSmileInc/or send an email to letssmile@outlook.com to tell her your favorite book, your name, your age, and your favorite color of toothbrush.  She will personally deliver your Smile Package with a new toothbrush, toothpaste, floss, and fun dental activity sheets!
#LetsSmileInc #LetsSmileTogether #SmileFairy
1. The Tooth Book by Dr. Seuss: https://www.youtube.com/watch?v=FmOO5o7WWco&t=203s
The Smile Fairy is reading one of her favorite books! It is about why we have teeth and why we should take good care of them.
2 Doc McStuffins-Brontosaurus Breath by Disney Junior: https://www.youtube.com/watch?v=uMQ3YE6AU3Y
Watch the Smile Fairy read one of her favorite books promoting brushing and flossing for preschool children.
3. Sugarbug Doug~ All about Cavities, Plaque, and Teeth by Dr. Ben Magleby https://youtu.be/PXCn0BDIQ8M
The Smile Fairy reads to you about Sugarbug Doug and how he wants to attack your teeth. Good news! You can destroy him and his friends to keep your teeth healthy!
4. My first visit to the Dentist by Eve Marleau and Michael Garton https://youtu.be/AqWa6x5t6kA
The Smile Fairy tells you what to expect at your first dental appointment and shares with you how much fun it is!
Preschools: Smile Fairy reads child-friendly dental books about the importance of teeth & how to keep them healthy. Every child receives a new toothbrush.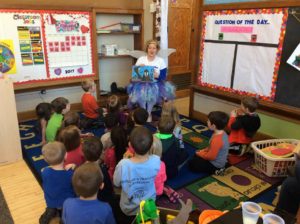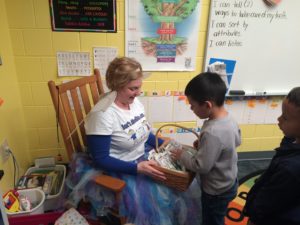 Elementary Ages: Smile Fairy promotes and educates children about the importance of maintaining a healthy mouth through brushing and flossing, regular dental visits, eating healthy foods, and addressing oral health topics. We distribute age-appropriate toothbrushes for every student.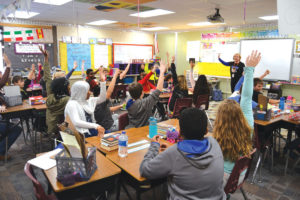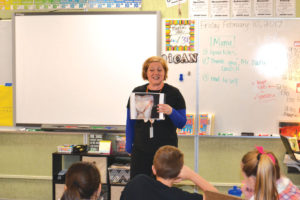 Junior High and High School Ages: Provide hands-on oral hygiene instructions with disclosing tablets and oral health tools. Educates preventive strategies and knowledge they need to protect their smiles and the importance of oral health to overall health. Every student receives a toothbrush, toothpaste, and floss.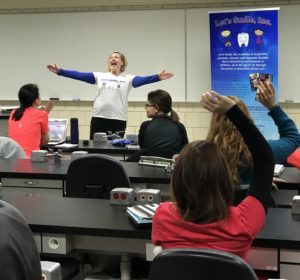 Classroom Visits
Preschools:
Associated Preschool
Cedar Kids
Early Childhood & Family Education (ECFE) in Owatonna, MN
Good Shepherd Preschool
Little Huskies
Owatonna Community Education: Bright Beginnings and Little Learners
Semcac Head Start Programs
Trinity Preschool
Wee Pals
Steele County Schools:
Owatonna Christian preschool and Kindergarten classrooms
Owatonna Choice Academy
Owatonna Lincoln Elementary
Owatonna McKinley Elementary
Owatonna Washington Elementary

Kindergarten
1st Grade
Montessori

Owatonna Wilson

Owatonna High School Special Education classrooms

Owatonna Alternative Learning Center
Owatonna St. Mary's Elementary Kindergarten
Medford

Kindergarten
1st Grade,
5th grade

NHREG

Pre-K
Kindergarten
5th Grade
10th Grade
Surrounding Counties:
Faribault Lincoln Elementary 2nd Grade
Daycares:
Ashley Mork Daycare
Cheryl Braget Daycare

Jackie Pearson Daycare

Janet Harvey Daycare
Mary Butler-Fraiser Daycare
Natasha Talemantes Daycare
Shalaine-Jay Evert Daycare
Stepping Stones Daycare
There's No Place Like Home Daycare
Organizations:
*Blooming Prairie Youth Club *Big Brothers/Big Sisters
To schedule an appointment or presentation:
please call or text: 507-363-3023
Email: letssmile@outlook.com